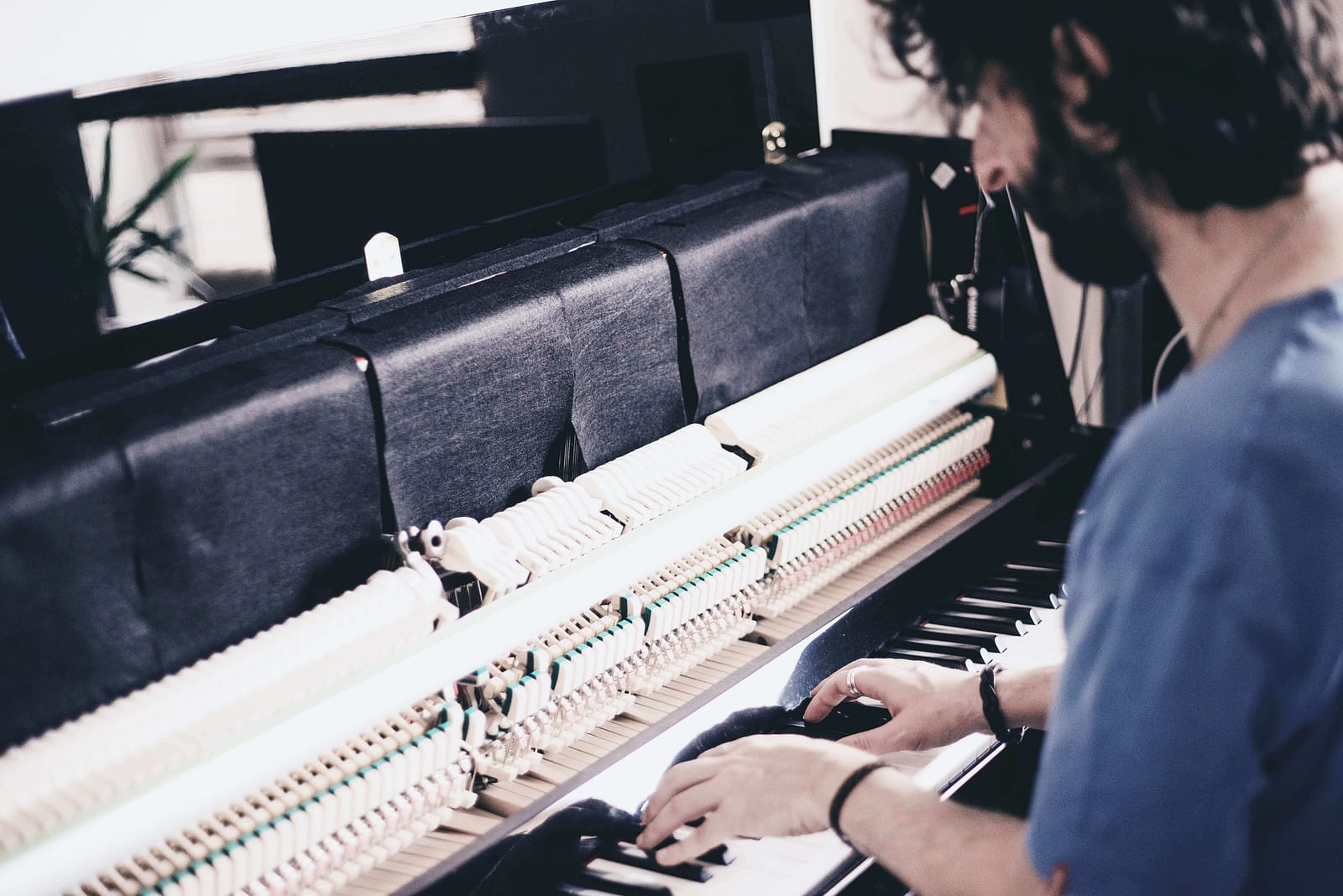 ASTROPHOTOGRAPHY BETWEEN A SONG AND AN ALBUM BY GIANCARLO ERRA

MUSICIAN, PRODUCER, MULTI-INSTRUMENTALIST, FOUNDER OF NOSOUND,
IT ENGINEER FOR THE MUSIC INDUSTRY & PART-TIME ASTROPHOTOGRAPHER


As a musician and producer, I've been lucky enough to make a career selling records worldwide. I love making music, but sometimes I need to escape into a completely different creative territory, to recharge and expand my views. Although I've always created all the artwork and videos for my music projects, my passion for the visual arts extends to some more niche fields as well – like astrophotography.
Astronomy and astrophotography are interests of mine that began more than 20 years ago while I was still living in Italy: I was lucky to have a real aerospace engineer as neighbour, we became and still are great friends, and thanks to him I got into the dark art of taking pictures of so-called "dark sky objects" (nebulae, galaxies etc.). Now that I live in the UK, the rural location of my home and recording studio has given me a unique opportunity to expand my astrophotography collection and dedicate more of my time to it.
This website collects the results of countless hours taking hundreds – sometimes thousands – of pictures of the night sky, painstakingly and passionately working on them to arrive at a final result that can, I hope, do justice to the beauty of the original objects. It's a fairly technical, lengthy and zen process, as it needs a lot of patience. And that's probably why I like it so much, I find it similar to the process of making an album.
New pictures will be posted here as soon as I finish them, as well as on my socials (find me there on top and bottom of this page). And if you have any question, send me a DM over socials or contact me via this website.
Thank you,
Giancarlo